SELMA Ambassador programme
Do you want to play an active role in hacking online hate? Do you work with young people aged 11-16? Then become a SELMA Ambassador!

What does it mean to be a SELMA Ambassador?
A SELMA Ambassador is an organisation and/or a professional that shows commitment to hacking online hate speech by engaging with the SELMA programme in three key ways:
Raising awareness about SELMA with their wider network
Using the SELMA Toolkit activities with young people and/or professionals working with young people
Taking steps to keep the SELMA spirit alive by planning some follow-up after initial engagement (e.g. planning to run another toolkit activity, setting up an anti- hate speech event, etc.)
 
Discover the SELMA Ambassadors

What does a SELMA Ambassador get?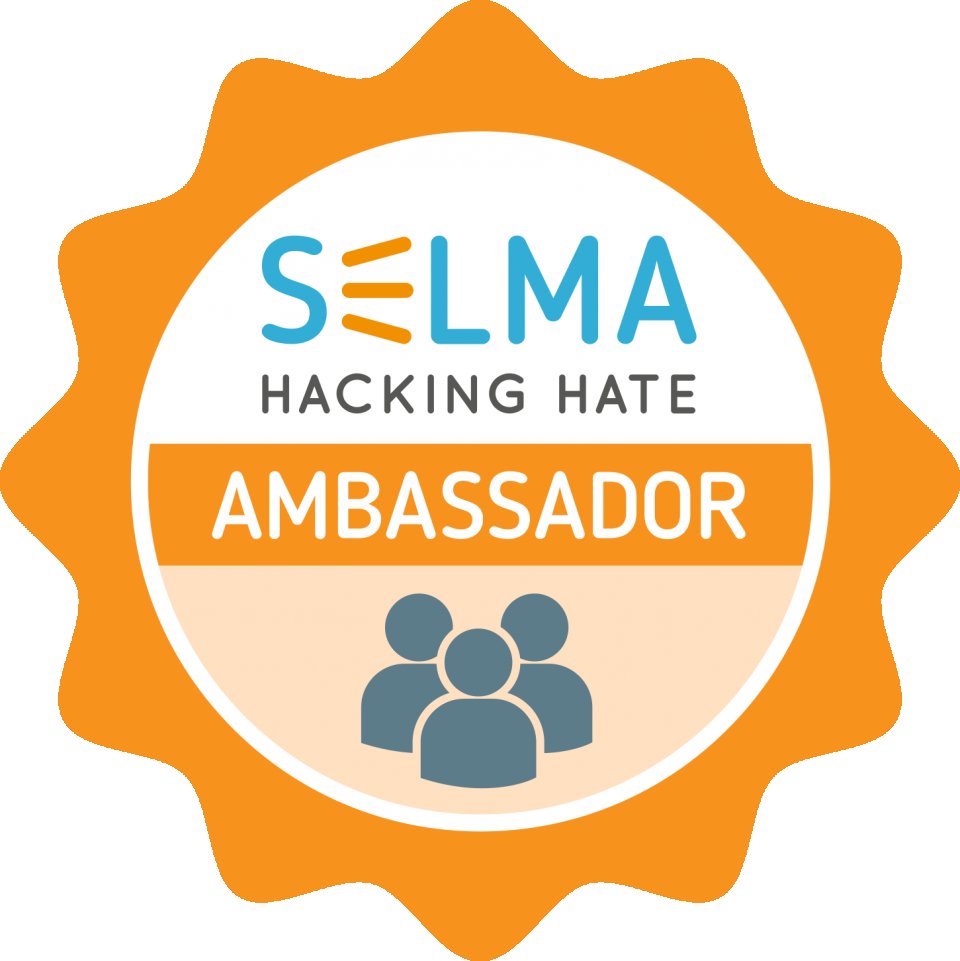 As a SELMA Ambassador, you will become part of a community of of driven educators who strive to empower young people to become change-makers and to play their part in tackling online hate. You will receive a digital badge that you can display on your social media profiles, personal websites or school websites to show your involvement in raising awareness about and combatting hate speech. We will also feature your organisation's name on our website's SELMA Ambassador list.
How do I become a SELMA Ambassador?
The SELMA Ambassador programme is open to teachers, educators and other professionals working with young people aged 11-16, or with youth workers working with this age range. Applicants will be responsible for getting any permissions from their school/organisation necessary to be featured on the public list of SELMA Ambassadors.
Eager to join the SELMA community? Then all you have to do is:
Fill out the form below.
Send us your application at info@hackinghate.eu in Danish, English, German or Greek. Please note that applicants who are not from a SELMA partner country (UK, Germany, Greece, Denmark) will have to provide their applications in English.