Pathway 2: Spotting and reporting hate online
In order to come up with ideas or solutions against hate speech, young people first need to understand the phenomenon, how it makes people feel and how we can deal with it and counter it. The SELMA Toolkit enables young people to handle hate speech both on a personal level, as part of their (peer) group and on a societal level. The latter aspect is essential when you are ambitious, and truly aim to change the world.
In this section, we identify a number of SELMA modules which directly touch upon the mechanisms of online hate, and how social media platform features come into play, while offering some alternative solutions and strategies also.
Please note that by no means we are trying to be restrictive; SELMA has been designed as an open and flexible framework which gives you as much flexibility as you want or need to build towards effective and efficient pathways of change. The SELMA journeys we have articulated below have been developed for illustrative purposes.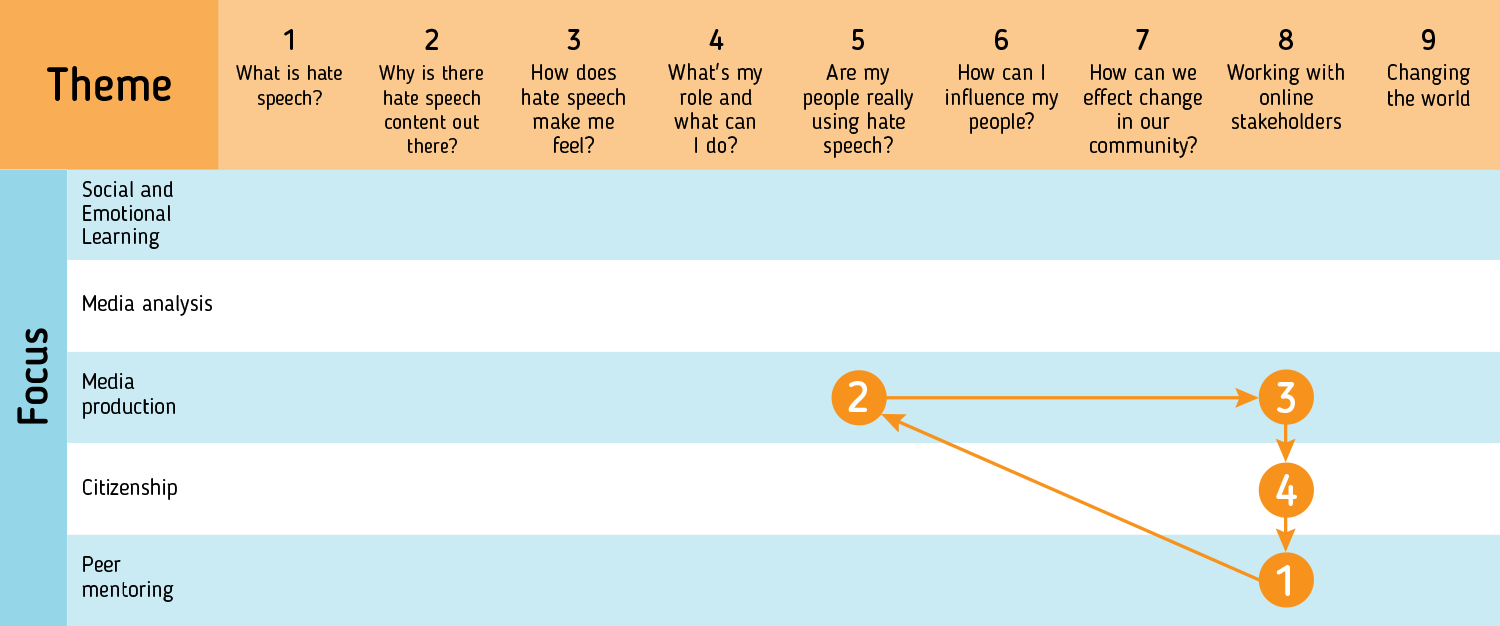 This pathway offers concrete tips to reduce hate speech online. It starts off with a reflection of what feeling 'safe' online means and which tools contribute to a safer internet. In a media production activity young people learn to categorise hateful content and understand the complexity and limitations of capturing hate speech. They are challenged to produce an algorithm which helps them to understand what an algorithm is and how it can be used to fight hate speech online. The next activity deals with community standards of social media companies and their reporting mechanisms. At the end of this pathway, they practice "the art of persuasion" to develop strategies on how to approach online stakeholders with their ideas.
More specifically:
In this pathway, the chosen activities help to spot and report online hate speech. When working with young people they might come up with ideas or products that could help to stop online hate speech. In order to implement their products they might need your support for a longer period of time. Try to give them ongoing advice and make use of your own network of potential supporters. You can also help them promote their ideas and use some of the campaigning activities from Pathway 1.