Pathway 4: Experienced Educators wanting to develop young people's agency
In this section, we suggest an introductory pathway for more experienced educators wanting to develop the agency of young people when putting SELMA into practice in your classroom or school. Please note that this is by no means restrictive; SELMA has been designed as an open and flexible framework which you can adapt to the needs, level and interests of the group(s) you work with. The SELMA journey articulated below has been developed for illustrative purposes, to give you a suggested 'way in' to the toolkit if you're not sure where to start. However, we would certainly encourage you to explore the toolkit and use it creatively!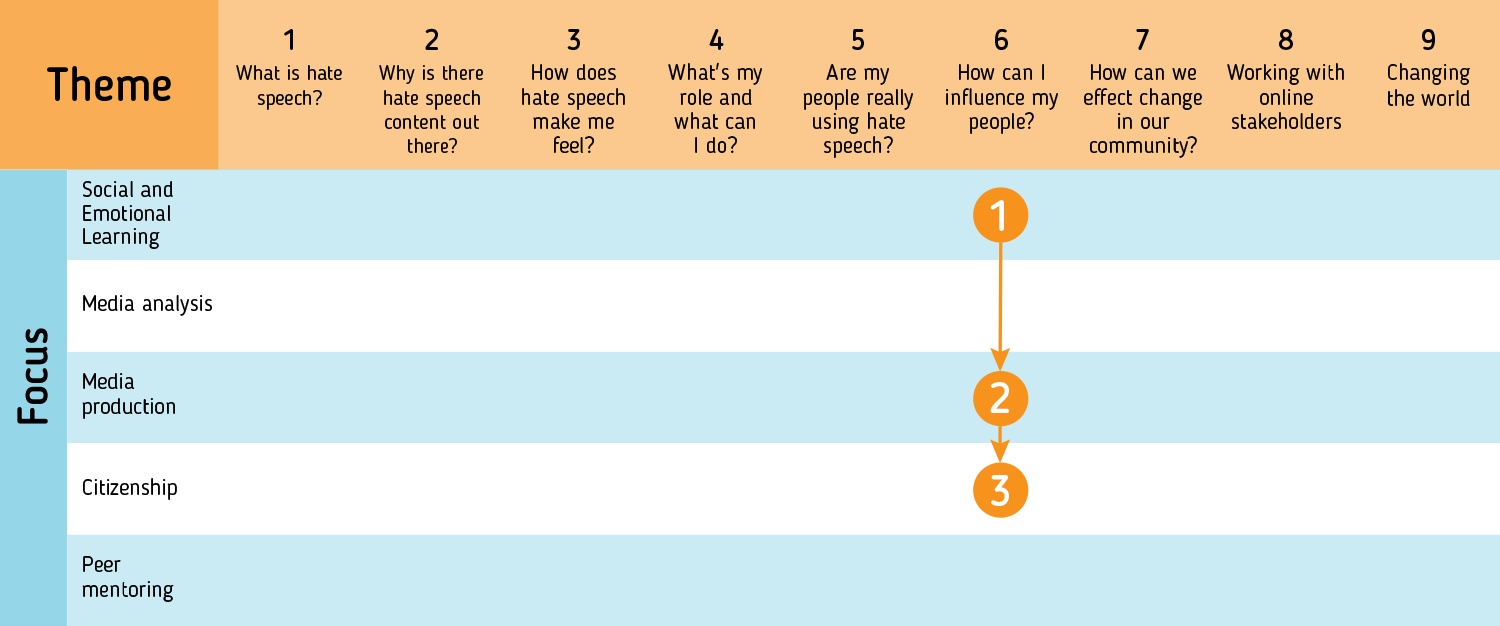 Step 1: Identifying and appreciating personal skill sets
The 'Theme 6' 'SEL' activity Identifying My Skills encourages students to self-reflect on their own value as a member of a change-making team. These personal assessments should be used to help form mixed skill change maker groups within the class. View the site ChangeMakers to review what makes a good change-making team.
Step 2: Create a Counter-narrative Campaign
As part of 'Theme 6', 'Media Production', we would like you to view the Counter Narrative film.
Encourage change-making teams to plan their counter-narrative using the planning sheets where they will have to think about target audience, message, medium, objective, and so forth.
Explore and shape counter-narrative responses using the scenario sheets provided.
Step 3: Consider what makes effective canvassing
In the 'Citizenship' section of 'Theme 6', we take this one step further – use the top tips from the Effective Canvassing sheet to learn more about planning high-level campaigns and examine the importance of identifying the issue, audience and objectives to help focus a campaign.
Step 4: Where next?
Based on what students have learnt, they can explore 'Theme 8' and '9' to consider how to influence change at a global level through canvassing industry providers or local/national government.